Restaurants

Add these new restaurant openings to your list.
It's August, and in the city that means we're looking for more places to beat the heat inside. Luckily, there's a number of recent restaurant openings where you can go to chill and be chill this month, from a wizard-clad piano bar downtown to a European-inspired eatery and the first of a Michelin-recommended sister-branded dumpling house in Chinatown. 
Ahead, check out five new restaurants we can't wait to try in August 2023.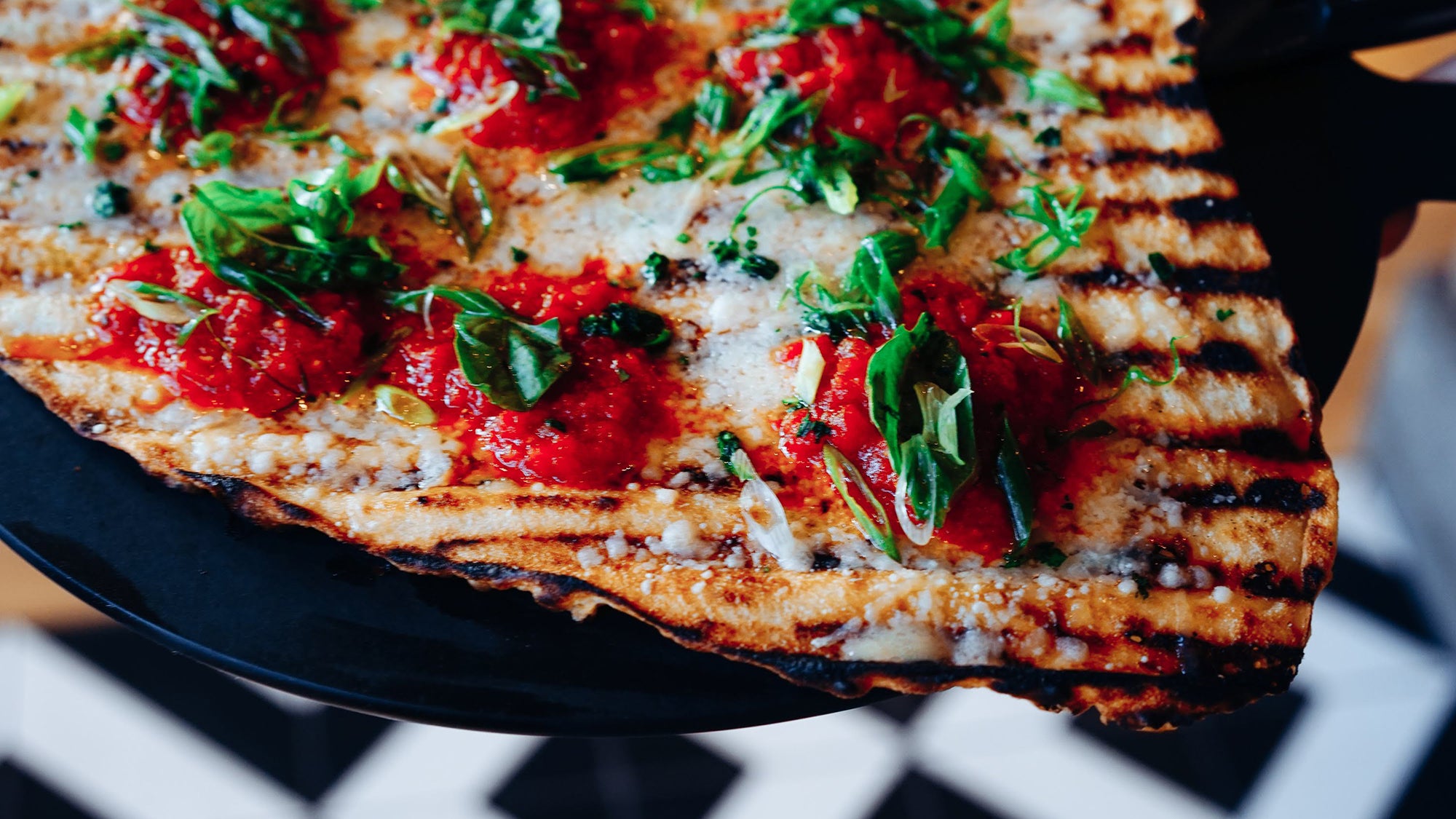 Borrowing its name from vicino, or "neighbor" in Italian, the third Bar 'Cino from Newport Restaurant Group focuses on the simplicity and conviviality of Italian ingredients and flavors, with menu items like classic bruschetta, rigatoni bolognese, and chicken Milanese. The new location has room for 85 guests and a 29-seat bar inside, plus an 80-seat al fresco terrace in the heart of Watertown's historical district. As an homage to their flagship location and Newport roots, Bar 'Cino's pizza is Rhode Island-style: thin-crust, grilled and presented with scissors. Favorite pies include spicy sausage with lemon ricotta, roasted kale, red pepper flakes, and scallion, as well as fig and prosciutto with arugula, gorgonzola, and fontina. To wash it all down, guests can expect regional Italian wines from the Alps to the islands, as well as fresh twists on traditional Italian aperitifs, like the Spritz & Giggles (Prosecco with lemongrass and ginger-infused vodka, Aperol, lemon, and agave) or the Negroni Colada (coconut oil-washed Campari, pineapple-infused gin, and bianco vermouth).
47 Main St., Watertown
Now Open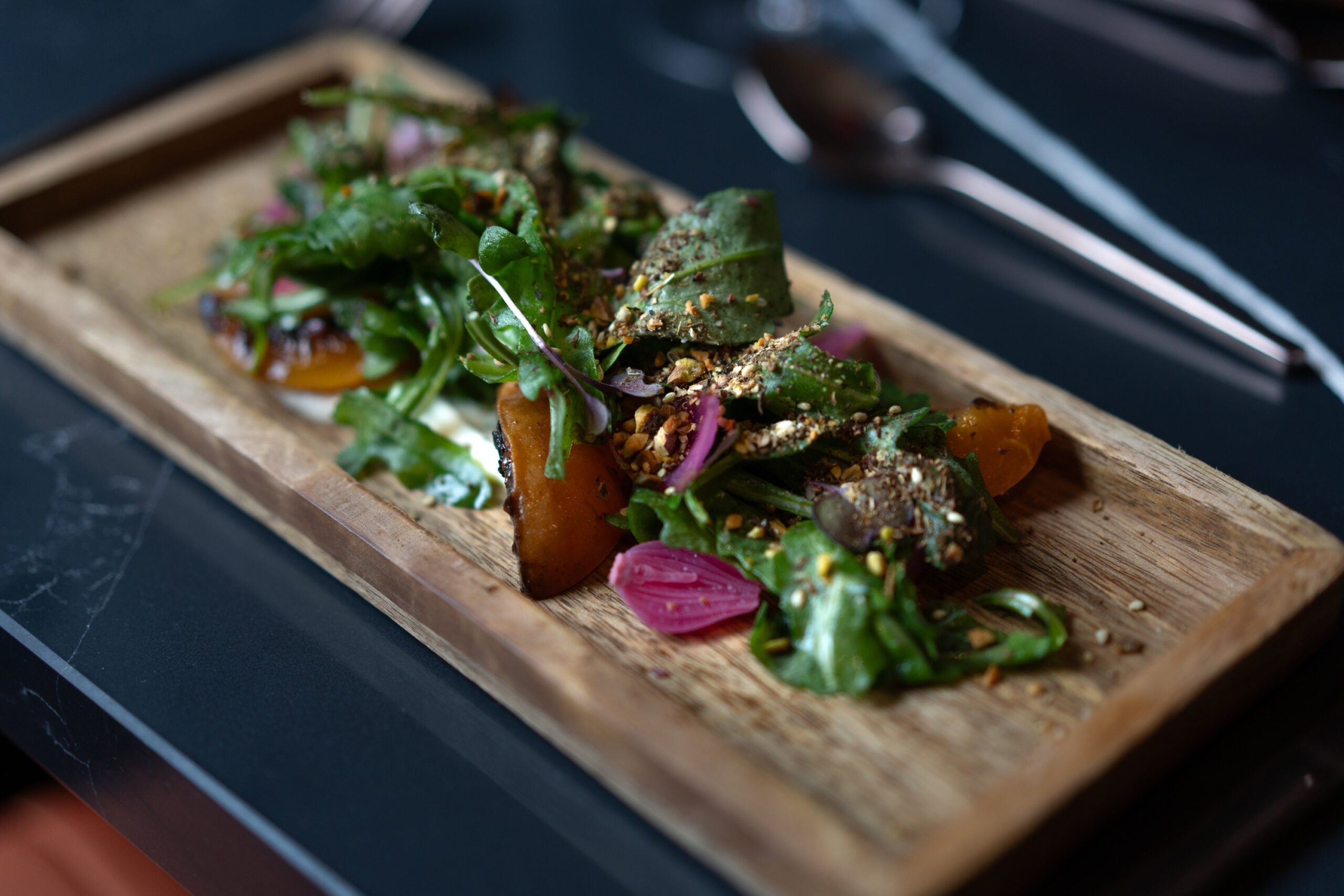 In a most unexpected location as part of the Boston Athenaeum, Folio delivers a premium menu of made-to-order, shareable dishes in a European-inspired ambiance. A part of the The Catered Affair Collection, Chef de Cuisine Peter Laspia delights with meticulously plated seasonal treats like thyme-roasted apricot and arugula with feta mousse and pistachio dukkah or charred onion, chevre, peas, basil, and summer greens. Craft cocktails are on offer, too. "I am passionate about providing culinary brilliance with a commitment to creating extraordinary guest experiences," Laspia said. The contemporary and colorful space welcomes guests with wallpaper that mimics a library's collection of novels, cozy booths, and marble tables that pop against the leather-bound menus and selection of wooden dishware.
14A Beacon St.
Now Open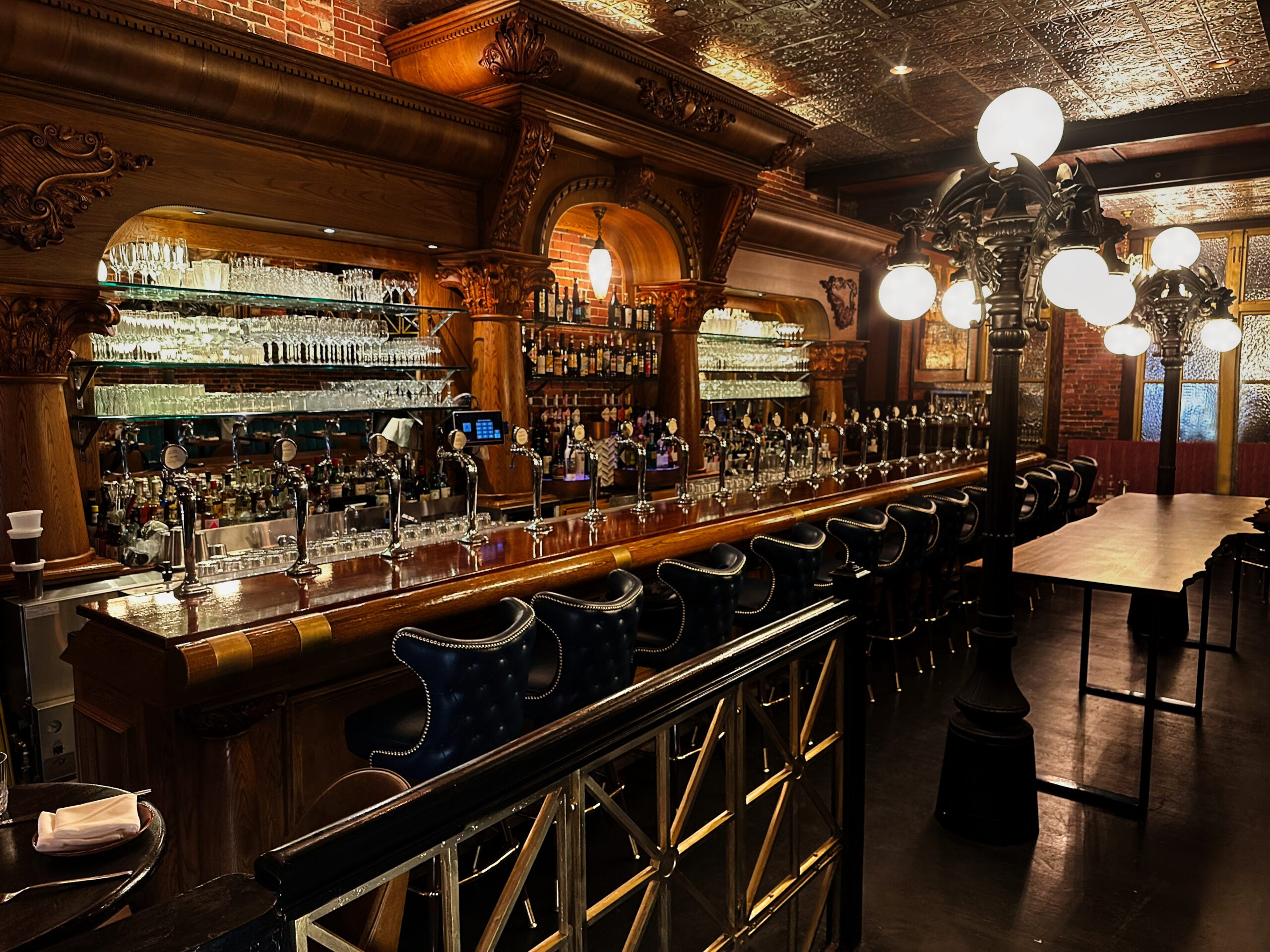 Mystery and wizardry land in downtown Boston at this new gastropub and piano bar. Named after co-owner Jamme K. Chantler's ancestor who — so the story goes — enlisted an army of hobgoblins (mischievous nymph spirits) to craft the caves of Yester Castle. Chantler said the space features various "magical elements," including gargoyle street lamps and murals of monsters drawn by medieval monks and recreated by artist Kimberly Squiers. The food menu flexes an Asian influence, with dishes such as grilled shrimp pad thai, bison meatballs, and lamb shank massaman, duck satay, a chicken basil burger, and crab curry. Bar manager Tony Iamunno uses herbs and spices to create house-made syrups and liqueurs for the "magic potions," of which a standout is the Binding by Oath, crafted with gin, mint, sage, lime, and sloe gin. Hobgoblin partners with as many local spirits as possible, including Grand Ten, Short Path, and Deacon Giles. It's all expertly arranged behind two bars, one from the British Isles, one from France, and accented by classic fixtures like chandeliers, gold paint, and mood-setting wallpapers.
48 Temple Place
Now Open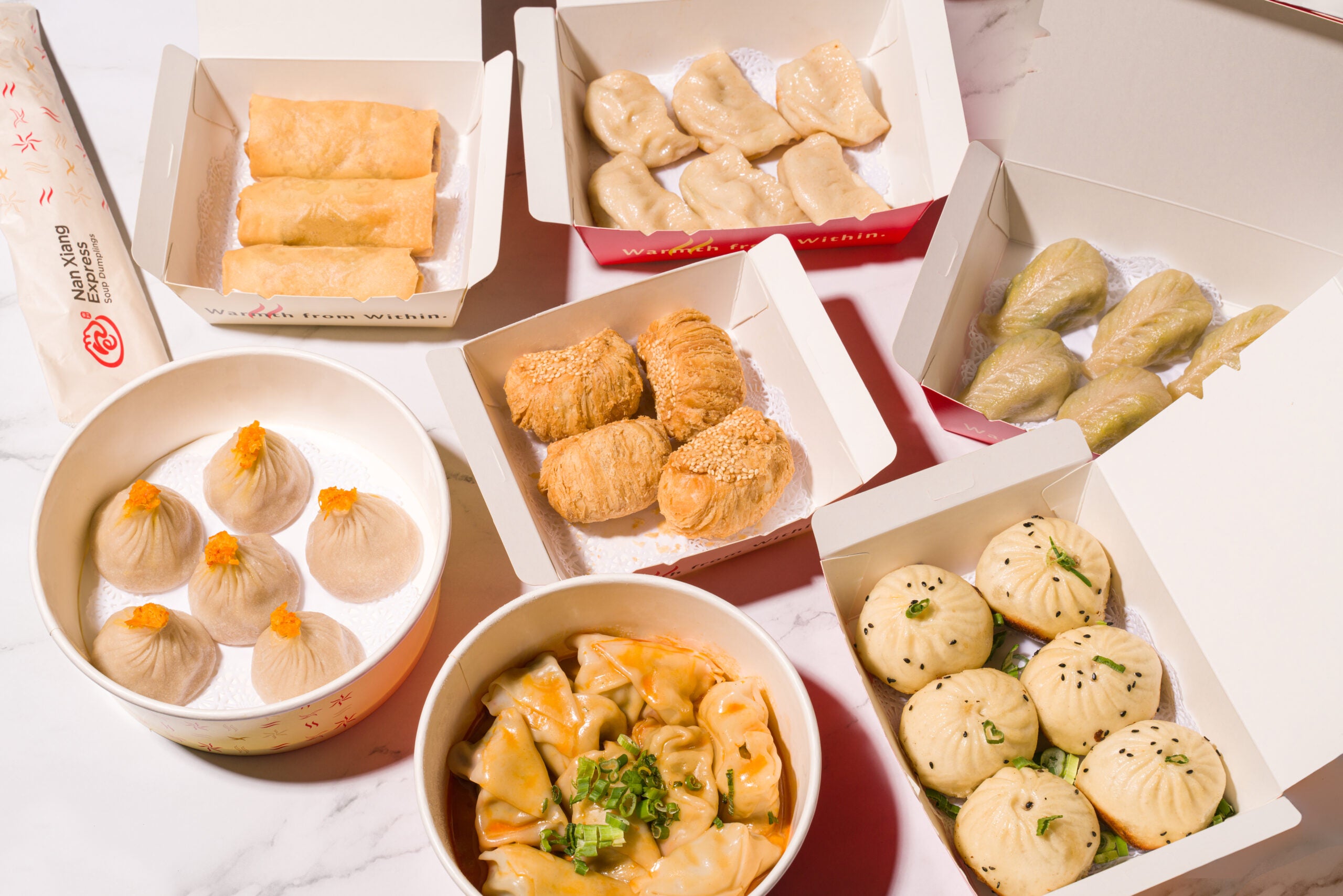 New York's Nan Xiang Xiao Long Bao was first Michelin-recommended in 2007 and has long been revered for its soup dumplings, pan-fried buns, and Shanghainese rice and noodle dishes. Now, the acclaimed group is opening its first location in Boston with Nan Xiang Express, a fast-casual sister brand of the original Nan Xiang Xiao Long Bao. "This new location means more than just a geographic expansion. It's about weaving our culinary narrative into the everyday lives of the people here," said co-founder and owner Eddie Zheng. "The Chinatown location … allows us to pay homage to our traditional roots while reaching out to an exciting, new audience in the heart of the city." In addition to the restaurant's famed dumplings, hearty shareable servings include wontons, shredded pepper with beef noodle, fried udon noodles, and fried rice cakes.
52 Beach St.
Now Open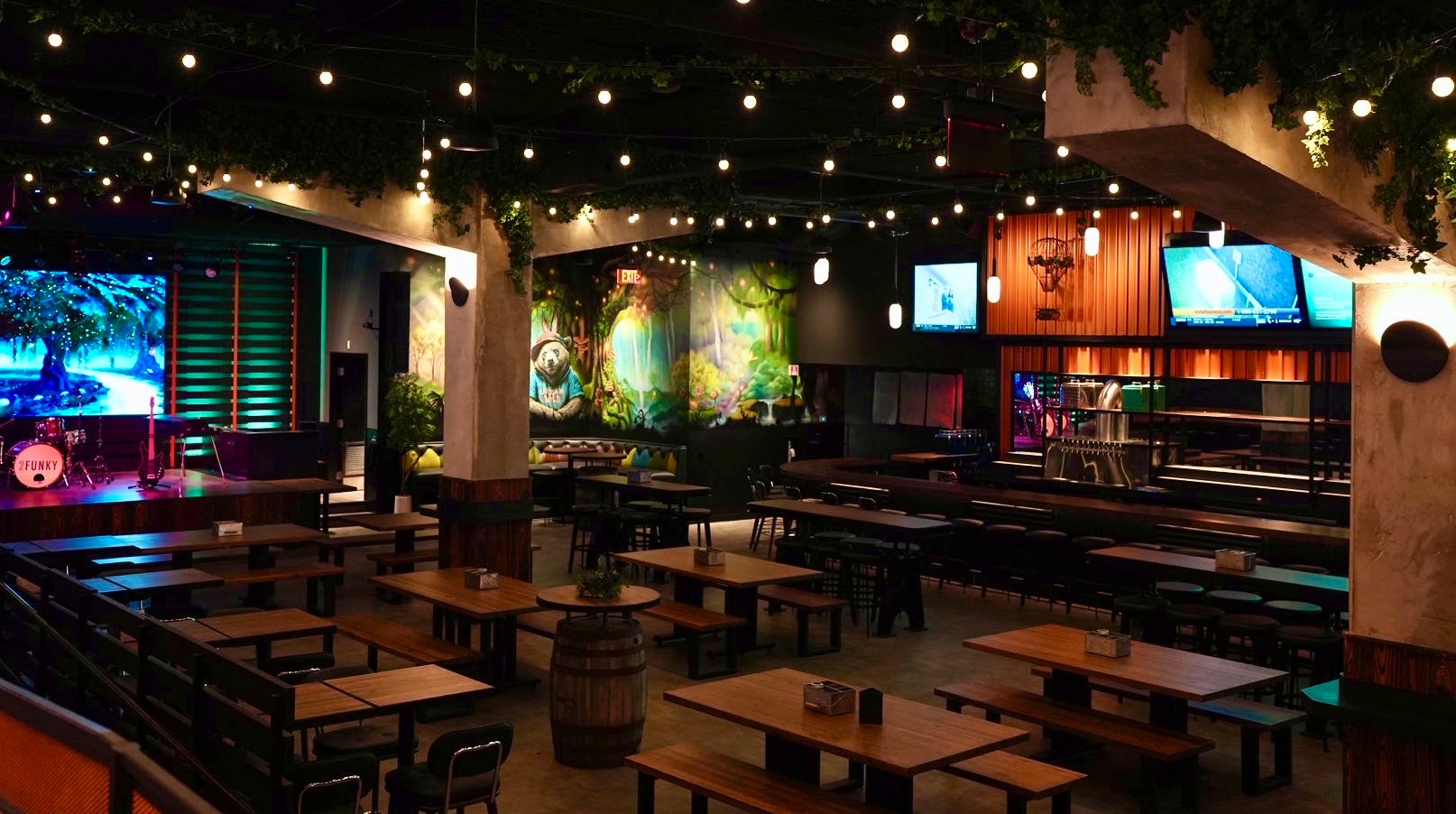 This full-service restaurant doubles as an entertainment venue with 14 bowling lanes, shuffleboard tables, ping pong, lawn games, a 180-seat beer garden, and live music stage. Needless to say, there'll never be a dull moment at this just-opened behemoth. This is a place to go with a group of friends and stay awhile. The menu, served throughout the entire venue including the bowling lanes and outdoor patio, is focused on elevated bar favorites, like jumbo soft pretzels, crazy corn elote dip, and tuna poke nachos with entree sandwiches like the Nashville hot chicken sandwich, a Cubano, and smash burgers. Cocktails are oversized, with whimsical, nostalgic names like Down the Rabbit Bowl (tiki-style with rum, orange, pineapple and cranberry juices, tropical Kool-Aid, and citrus soda).
100 D Hood Park Drive, Charlestown
Now Open
Sign up for The Dish
Stay up to date on the latest food news from Boston.com.