Restaurants

Owner Kristin Canty highlights her top selections from the Seaport restaurant's menu.
No two trips to Woods Hill Pier 4 are the same. The elegant farm-to-table restaurant on the Boston Harbor in the Seaport changes its menu daily, adjusting the dishes to what's available at their 360-acre Farm at Woods Hill in Bath, N.H. This includes not just what's in season — currants, watermelon, and tomatoes have been popular this summer, with owner Kristin Canty looking to autumn's upcoming bounty of asparagus, squash, and pumpkin — as well as minimizing food waste by ensuring every part of their farm-raised beef, pork, lamb, and duck are served. 
"The entree keeps going through every cut," Canty said about the protein entree sets. So one day you might walk in and see lamb loin and the next week, lamb shoulder, lamb leg, or even used as lamb bacon. 
For this reason, Canty suggests starting every meal by asking what's in season, and what's on the menu that won't be featured again until next year. 
"Usually it's one of the fish [brought in daily by a local fisherman] or salads," she said, but seasonal ingredients are also featured in the cocktails. From there, she highlights a few dishes by Chef Charlie Foster that have consistently awed diners — and Canty herself — from the charred broccoli to the grass-fed steak tartare, the latter which she eats almost daily before service. 
Here's what you need to order on your next trip to Woods Hill Pier 4.
Starters and Small Plates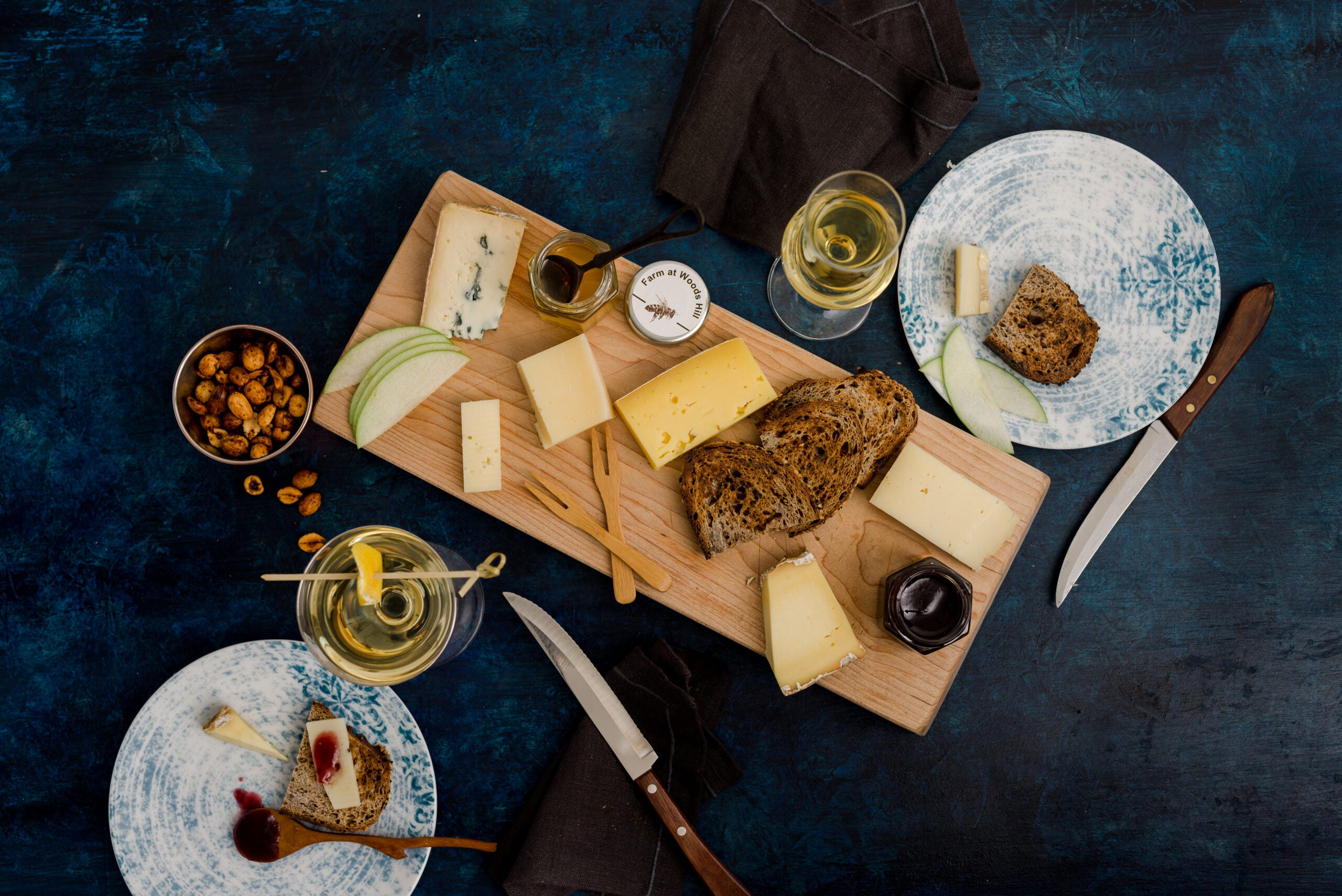 New England Raw Cheeses
"I'm a huge raw milk advocate," Canty said. "We can't have raw cream or raw milk, but we can serve raw cheese from local farms aged over 60 days." Favorites include the Blue Bird blue cheese from The Grey Barn and Farm on Martha's Vineyard, Invierno, a half-sheep, half-cow milk cheese, from Vermont Shepherd in Westminster, Vermont, and they almost always have Maggie's Round, a softer cheese from Cricket Cream Farm in Wilmington, Mass.. "We are not a dairy farm, so it's our opportunity to support local farms and raw milk farmers," Canty said. "You can pick three or five cheeses, and it's served with Anadama bread from Bread Obsessions, our house-made jam depending on what fruit we have in season and our house-made spicy nuts."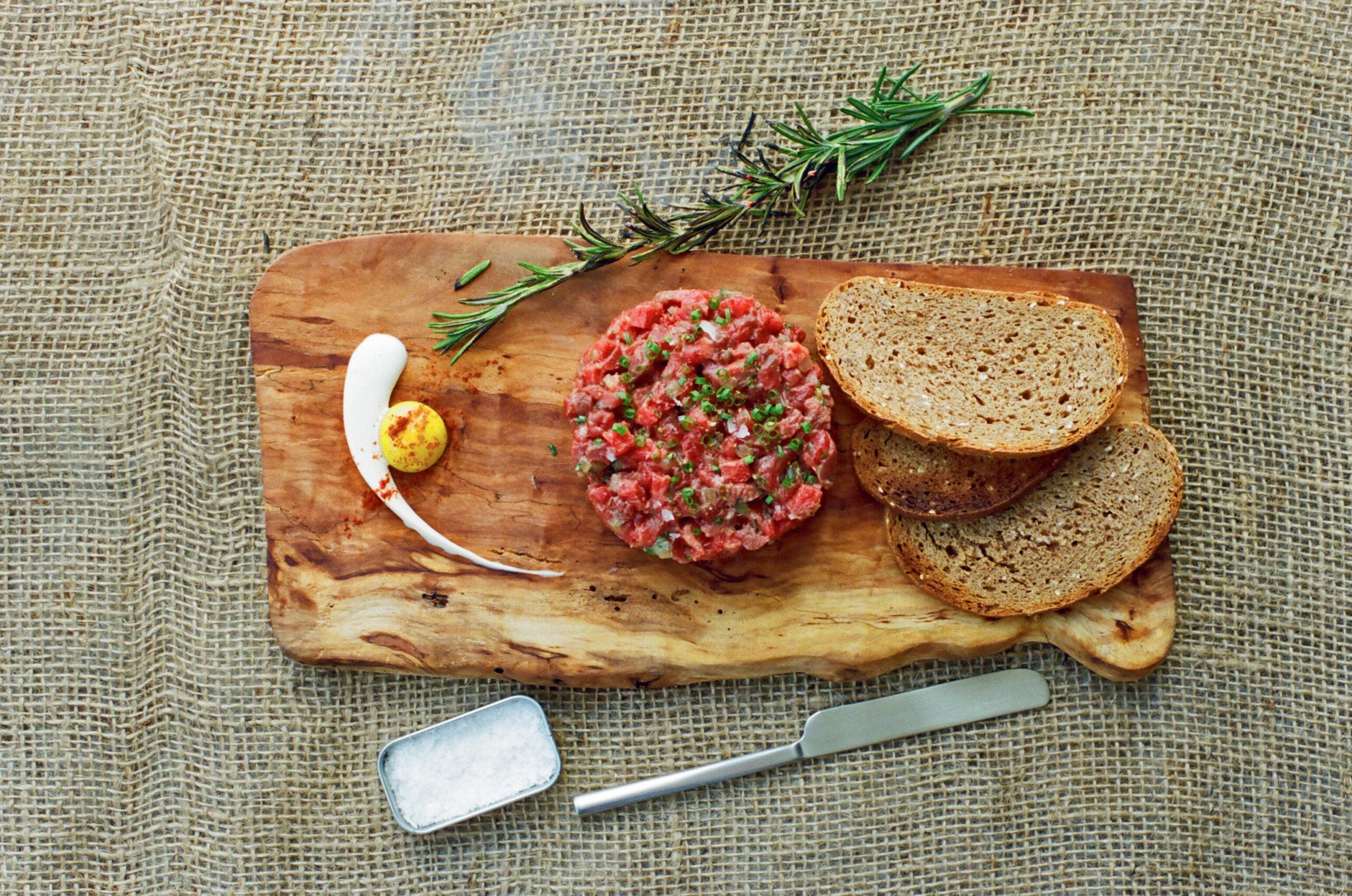 Grass-Fed Steak Tartare
On the topic of raw foods, this typical French dish is served with rosemary and tallow aioli, crispy shallots, and topped with a raw quail egg. The dish is so popular that Canty said they physically can't raise enough beef on their farm to keep it on the menu daily, so they source it from a farmer who guarantees 100 percent grass-fed, pasteurized, antibiotic-free, and grain-free beef. Every now and then, the beef will be from the farm, which will be indicated next to the dish. "It's so fresh, it's my favorite and I eat it every single night," she said, reiterating that raw meat, like raw dairy, is a huge health food for her.
Charred Broccoli
"People have told me that they hate broccoli, but they love our broccoli," Canty said of the smoked broccoli atop broccoli leaf pistou. Canty described it as a play on a broccoli casserole with its garnishes of crispy leeks and cheddar-garlic aioli. "It has a beautiful smoky flavor, it's crispy and flavorful," Canty said, adding that if you don't finish it, bring it home and cut it up to mix with your eggs in the morning. "It's so good with scrambled eggs!"
Entrees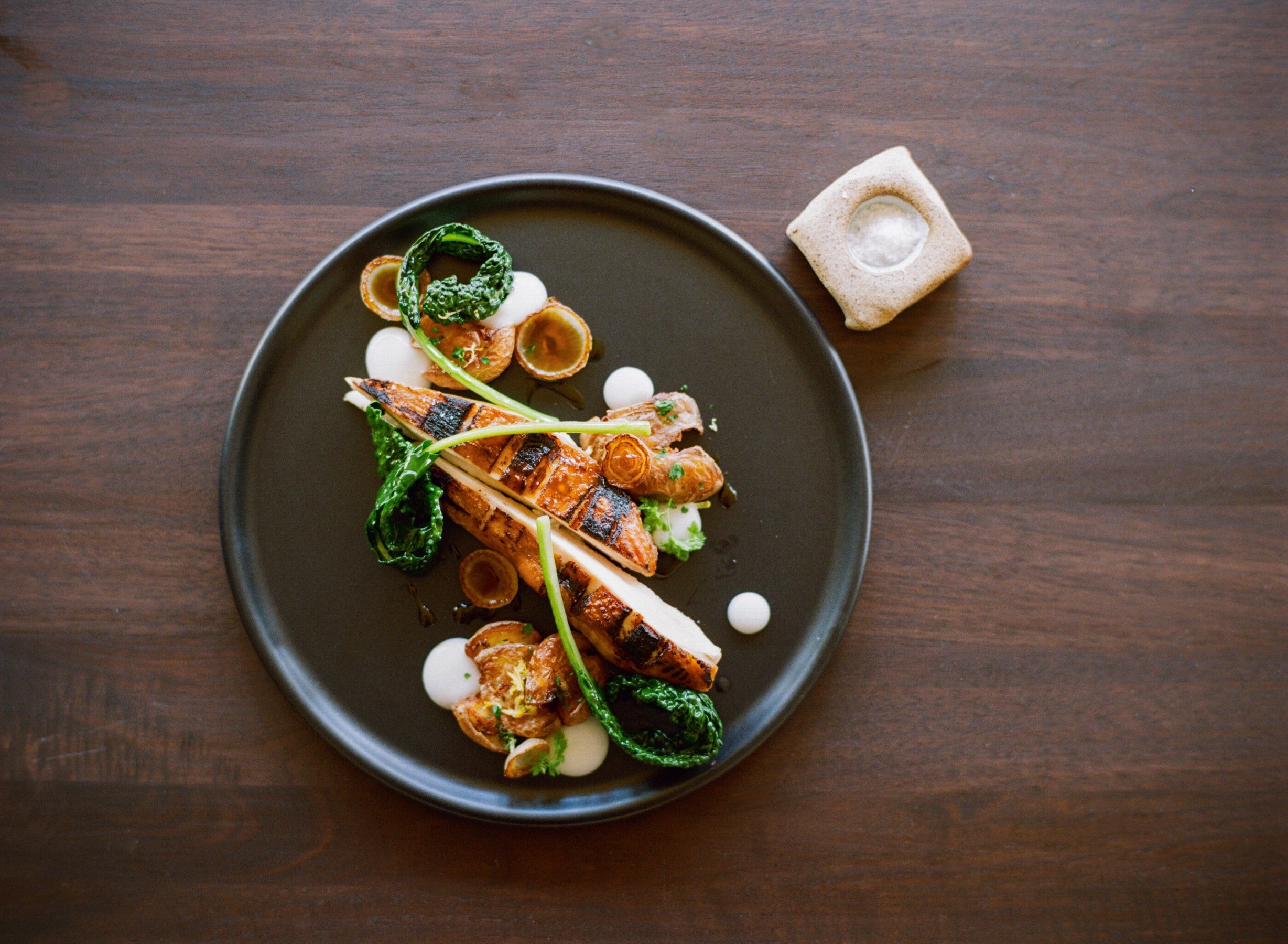 Dry Aged Woods Hill Farm Duck Breast
Each year, the farm raises about 2,000 ducks. "It's chef Foster's favorite protein to work with," she said. The duck is dry aged and served with a seasonal set, and recently that included stuffed zucchini blossom, potato rosti, nasturtium, and currant jus. It's a perfect composition of perfectly tender inside and expertly crisped skin. 
Butter-Poached Lobster
Woods Hill Pier 4 is the only restaurant in Canty's portfolio that serves lobster and it is on the menu year-round. The butter-poached whole lobster is an homage to the Seaport location and what Pier 4 used to be, Canty said. It's currently prepared with morel mushrooms, charred snap peas, and crispy sunchokes, all in a sherry sabayon.
Sign up for The Dish
Stay up to date on the latest food news from Boston.com.