NFL

In the new season, they'll call two of the Patriots' first three games: the opener at Gillette Stadium on Sept. 10, and the Week 3 showdown with Aaron Rodgers and the hopeful Jets at MetLife Stadium.
Jim Nantz is entering his 21st season as CBS's lead NFL play-by-play voice, which means he's often calling the best national game of the week.
But after all these years, he's still adept at finding a regional angle.
What to make of the Patriots' cuts and final decisions with their 53-man roster


What the Patriots said about 'surprising' decision to cut Bailey Zappe and go all-in with Mac Jones

During this New England reporter's Zoom conversation with CBS's top broadcast team last week — which also included analyst Tony Romo, sideline reporter Tracy Wolfson, and producer Jim Rikhoff — Nantz noted that this season with be the third time in seven seasons together that the group will call the Super Bowl.
"Or to put it another way,'' said Nantz, "it will be the first one won by a quarterback other than Tom Brady for this crew."
Romo, chuckling, quickly chimed in. "Hold on, it's not official yet," he said, implying, mainly in jest, that the 46-year-old Brady may have one more comeback in him before the season is done.
It's hard to believe that Nantz and Romo — the latter of whom seems unbothered by more recent criticism that perhaps his analysis isn't as sharp as it was when he began, saying, "It came with the territory of playing quarterback, and I recognize that it comes with this too" — are already entering their seventh season together in the booth.
It feels like just a few Sundays ago that Romo was the wunderkind broadcaster, fresh out of the Dallas Cowboys huddle, who became an immediate sensation for enthusiastically telling viewers what was about to happen right before it did.
But Nantz, ready with another tidbit, notes that their team is now the longest-tenured No. 1 broadcast team at a single network. Joe Buck and Troy Aikman have been paired together for 21 years, the first 20 at Fox before moving to ESPN's "Monday Night Football" last season.
"Obviously, there's an asterisk there because Joe and Troy have been together for a long time,'' he said. "But their producer and director didn't go with them. Our group of five [including Rikhoff and director Mike Arnold], plus many others that you don't see or hear about, have been together for a long time. It's solid. The comfort level is there. The chemistry is off the charts."
Indeed they have already called two Super Bowls together: Brady's Super Bowl LV win in his first season with the Buccaneers, and his last with the Patriots, a 13-3 win over the Rams in Super Bowl LIII.
"We had him over the Rams in maybe the dullest Super Bowl game of all time,'' said Nantz. "Three-nothing going into the fourth. We had one snap inside the red zone the entire game, a 2-yard Sony Michel touchdown run, right after a pass down the seam to [Rob Gronkowski] to get to the 2-yard-line."
"That throw to Gronk was such a thrill given how the game was going that it felt like a Hail Mary,'' added Romo. "We spent a lot of time talking about punts in that one."
"And then we had Brady and the Bucs against the Chiefs,'' said Nantz. "So this will be the first time without Brady — we think — being the winning quarterback."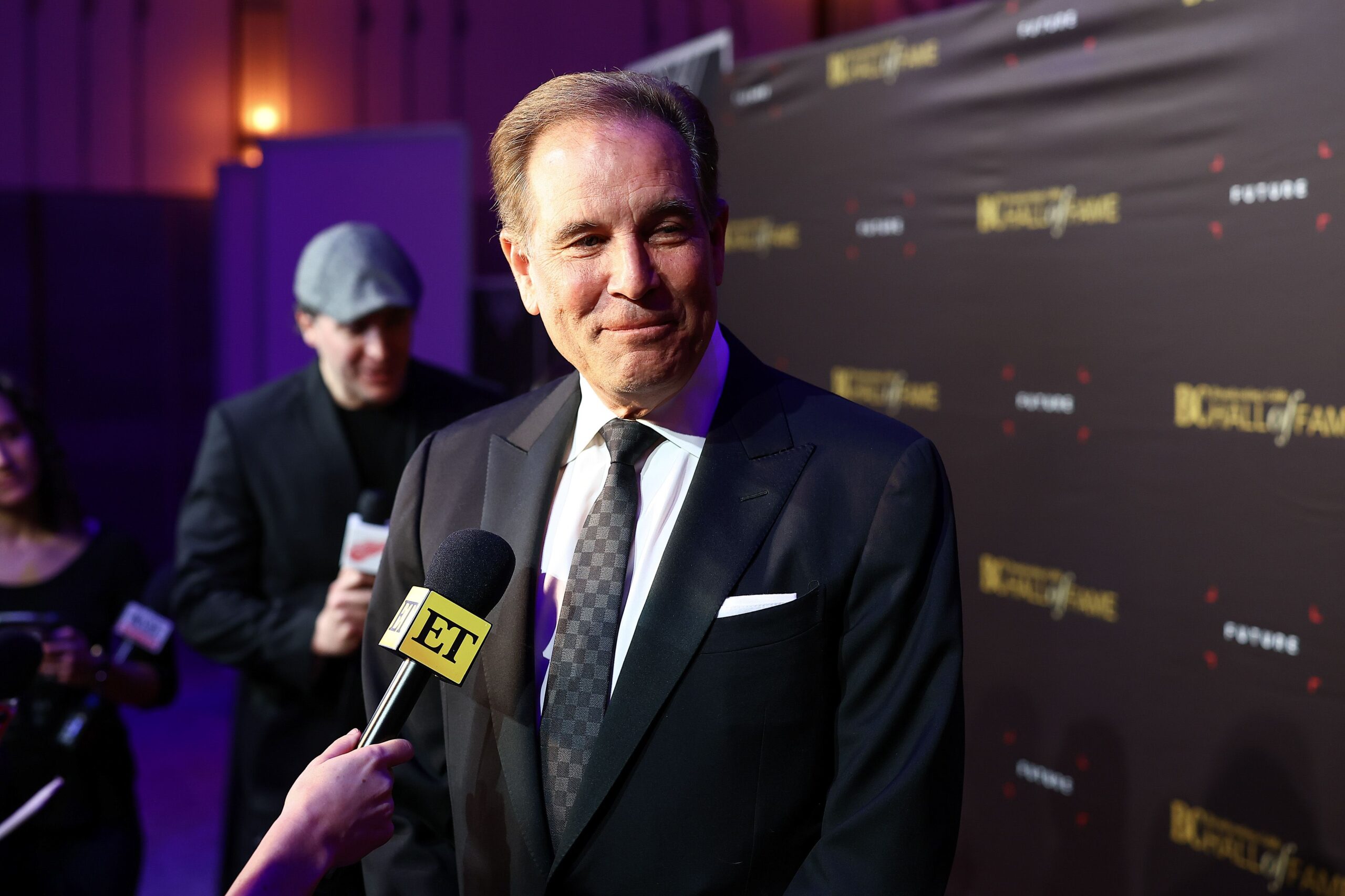 CBS's top team had just two Patriots games last year, and none at Gillette Stadium. Nantz, Romo, and Wolfson called the Week 4 loss to the Packers at Lambeau Field and the season-ending loss to the Bills at Highmark Stadium in Week 18.
In the new season, they'll call two of the Patriots' first three games: the opener at Gillette Stadium on Sept. 10, and the Week 3 showdown with Aaron Rodgers and the hopeful Jets at MetLife Stadium.
"And I don't think it's official yet,'' said Nantz, "but it's pretty much a dead-lock cinch that we'll have the Patriots at the Raiders in Week 6. This crew has never done a game from Las Vegas, so that's one to anticipate."
Wolfson said she always enjoys Patriots games in part because of the interactions with coach Bill Belichick, even if he can be abrupt with sideline reporters during the game.
"He hasn't changed much,'' she said with a laugh. "We have a great relationship off the field, I think. When we sit down in meetings, he loves being with our crew. He picks Tony's brain, he talks to Jim about history and golf, and of course I end up asking all of the tough questions that he hates. It's an uncomfortable silence for a few seconds, but we embrace it.
"He doesn't enjoy those halftime interviews. I don't blame him, He's in such game mode. It's really difficult to be pulled aside and asked questions in the moment. It's our job though, and we're going to continue to do it.
"I feel so fortunate being around this era of the Patriots and being around Bill. We can just laugh about any of the awkwardness."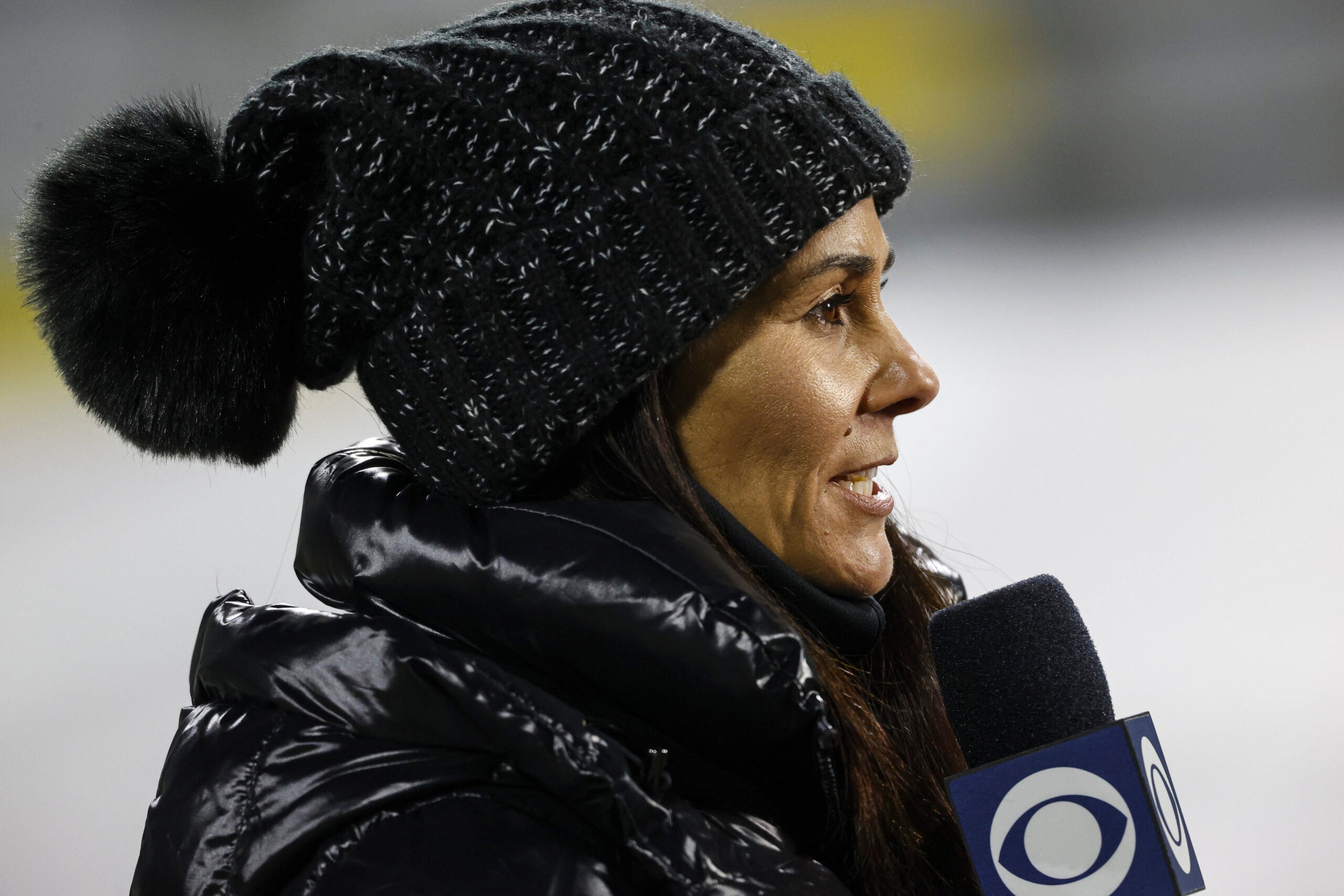 Romo, who retired as a player after the 2016 season, said he appreciates that he got to see the Patriots dynasty from the vantage point of a broadcaster.
"Nantz told me when I first got here, 'Tony, I'm so glad that you came in when you did. That you got to experience these guys, because you get to see how special it is and how the best do it,''' Romo said.
"And it's a pleasure talking to [Belichick] in production meetings, it really is. We can talk an hour with him before we get to the actual game. He's always in a hurry, you know, but I think he enjoys it, because we'll be talking about other stuff, and someone will be waiting, a star player, and Bill's like, 'He ain't movin.' That's always fun to experience."
Sign up for Patriots updates🏈
Get breaking news and analysis delivered to your inbox during football season.