Restaurants

Chris Himmel highlights his top selections from the Back Bay restaurant's menu.
In the early 1980s, Kenneth Himmel was in the midst of developing Copley Place at just 30 years old. At the time, he was strapped to find a steakhouse in the Back Bay, which is why he opened Grill 23, positioning the restaurant at its now landmark locale to help the area to grow around it. 
Forty years later, the independent restaurant is operated by his son Chris Himmel, who works to maintain the steakhouse's timelessness while also evolving the guest experience to match modern-day expectations. This includes curating the celebrations for their four-decade anniversary that began with a renovation of the three-story restaurant, and, later this year, a series of four intimate dinners that bring together past and present icons of the restaurant.
Among these icons will be Grill 23's legendary sommeliers. The restaurant boasts an award-winning wine program and has continually been featured in the top 100 wine lists of the world; currently, with two master sommeliers, as well as two advanced sommeliers.
When it comes to the signature menu by executive chef Ryan Marcoux, Himmel highlights that some dishes like the fish and salads rotate with the season, but being a steakhouse, customers come for the specialty cuts of Brandt Beef, one of the nation's leading beef farms that uses sustainable farming and humane husbandry practices. 
"Our job is to simplify it, not screw it up," Himmel said. "It's all about the best product and you want to let that shine, not cover it up." 
Ahead, Chris Himmel highlights what to order on your next trip to Grill 23.
Starters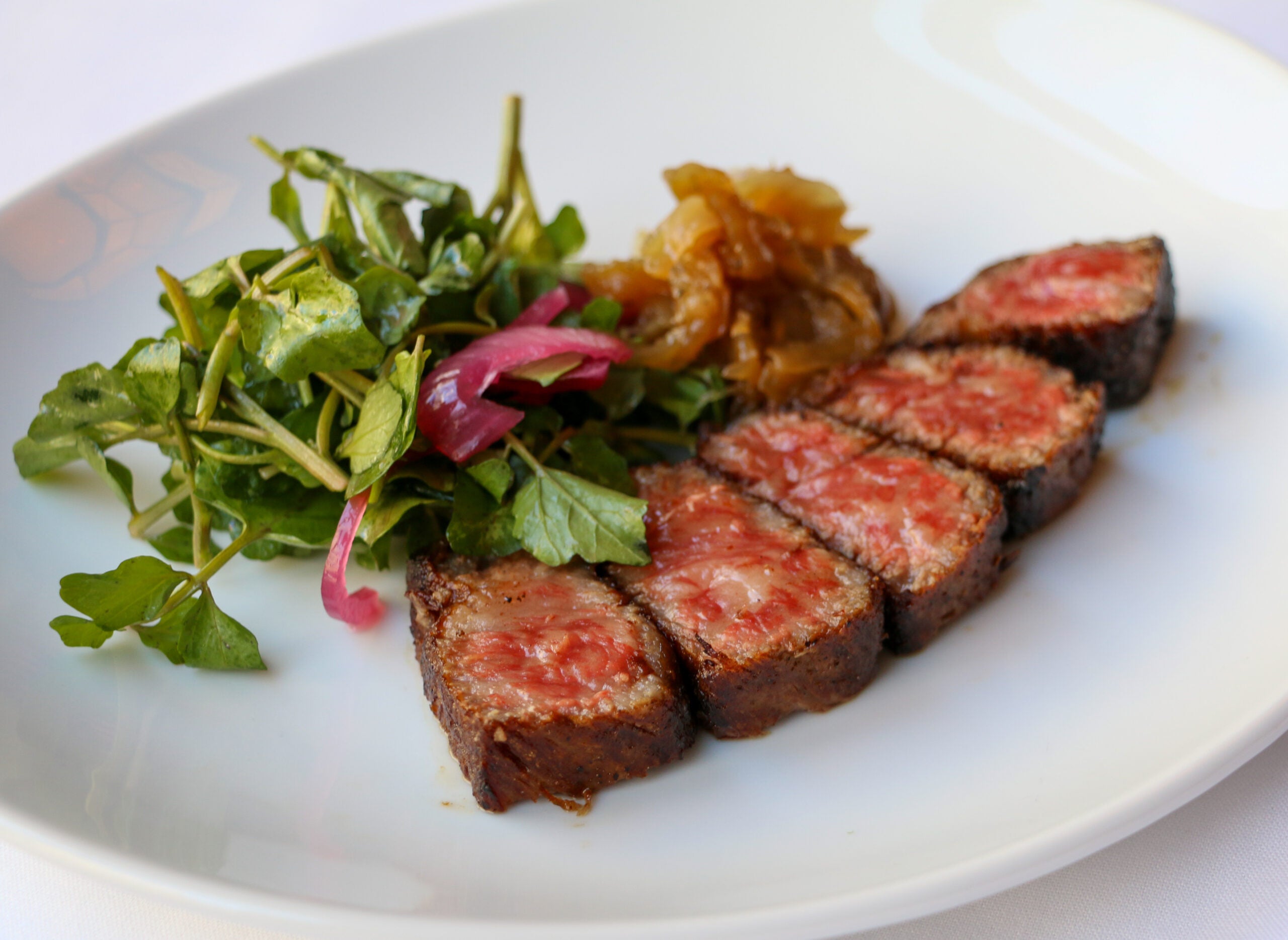 Striploin, Grade A5, two-ounce, Kagoshima Prefecture, Japan 54
"This is the most tender, flavorful steak you could ever imagine," Himmel said. The wagyu is indulgently rich and that's why it's listed at the top of the menu as a two-ounce portion. "It's a lead in … you'd need a stretcher if you ate any more of it," Himmel joked. The beef melts in your mouth as its crisp coating gives way to a succulent, fatty bite that coats your palate with fat and flavor. 
Crab Cakes 
Served with Napa cabbage slaw, pickled pearl onions, and tartar sauce, diners will delight at crab in every forkful — without excessive filler obstructing the star of the show. "In a well-done, pan-fried crab cake, you don't need a pickaxe to get through the center of it," said Himmel, whose New England upbringing inspired him to list this quintessential dish on the menu.
Entrees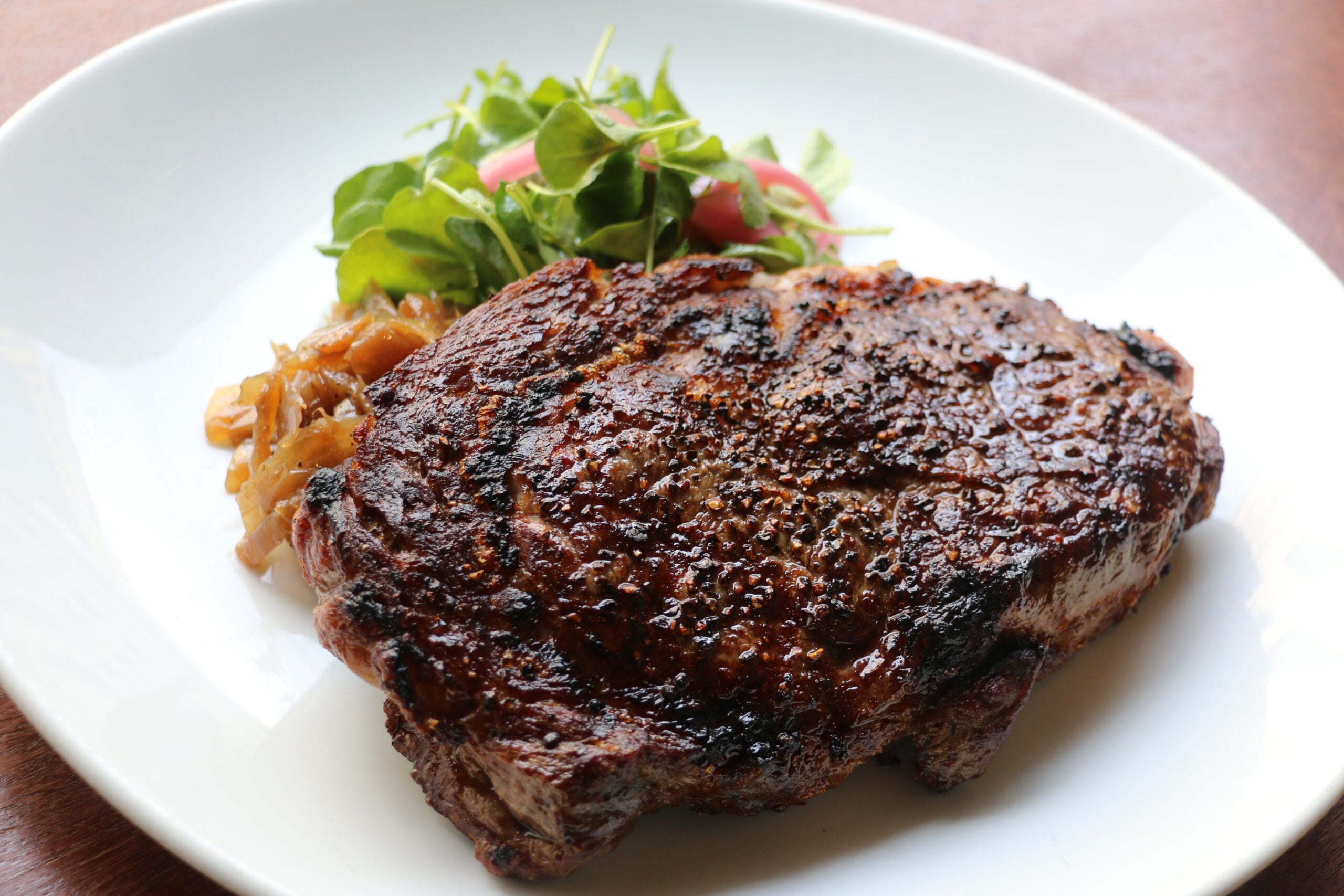 100-Day Aged Prime Ribeye 18-ounce
It's challenging to only recommend one main meat at a steakhouse, especially when each guest has their cut preference; however, Himmel said Grill 23's signature dish is the ribeye. The 18-ounce cut from Brandt Beef is wet-aged at Grill 23's onsite meat locker for 100 days before it enters the broiler. The aging is what makes it special, according to Himmel, and is responsible for the "incredibly distinct flavor of nuttiness and everything people love in a ribeye." Himmel emphasized the ribeye's size and style, though — notably more fatty than a filet, it's not for everyone, and at 18 ounces, diners must come hungry.
Prime Meatloaf 
What once was an elevated comfort dish in the midst of Boston's long winters was brought back after diners complained of its absence in the summer. "There's a cult following," Himmel laughed. This elevated version uses varying cuts from Grill 23's dry-aged meats and is served with spinach, mashed potatoes, and Burgundy jus.
Sides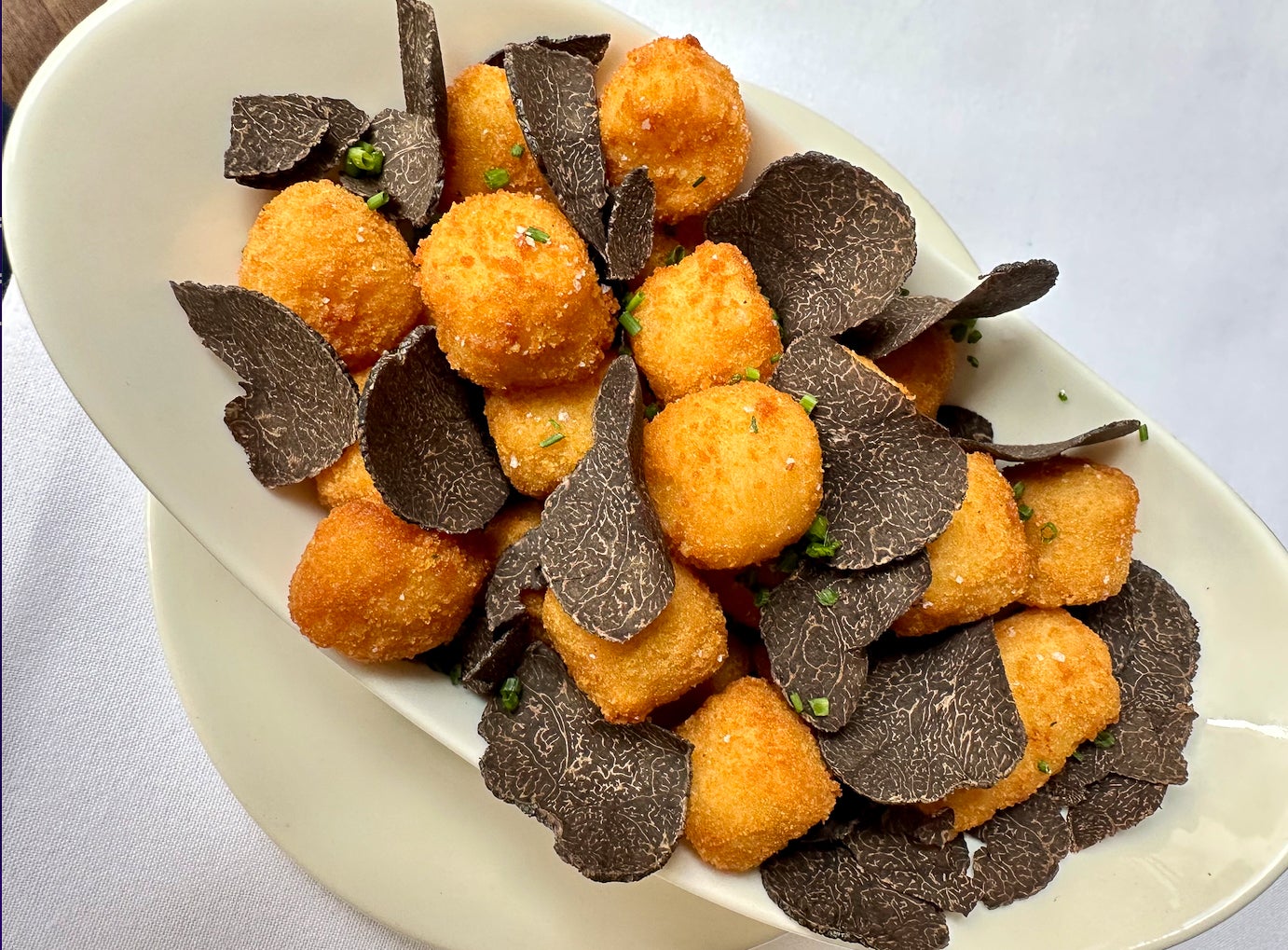 Truffle tots 
"Our truffle tots have been on the menu for 25 years," Himmel said. What is now a signature side was once unused potato bits that were thrown out after making batches of mashed potatoes. Himmel and his culinary team experimented with how to repurpose them, landing on these tots. "We roll them in Panko breadcrumbs, freeze them to get them just solid enough, then fry them with truffle oil." 
Dessert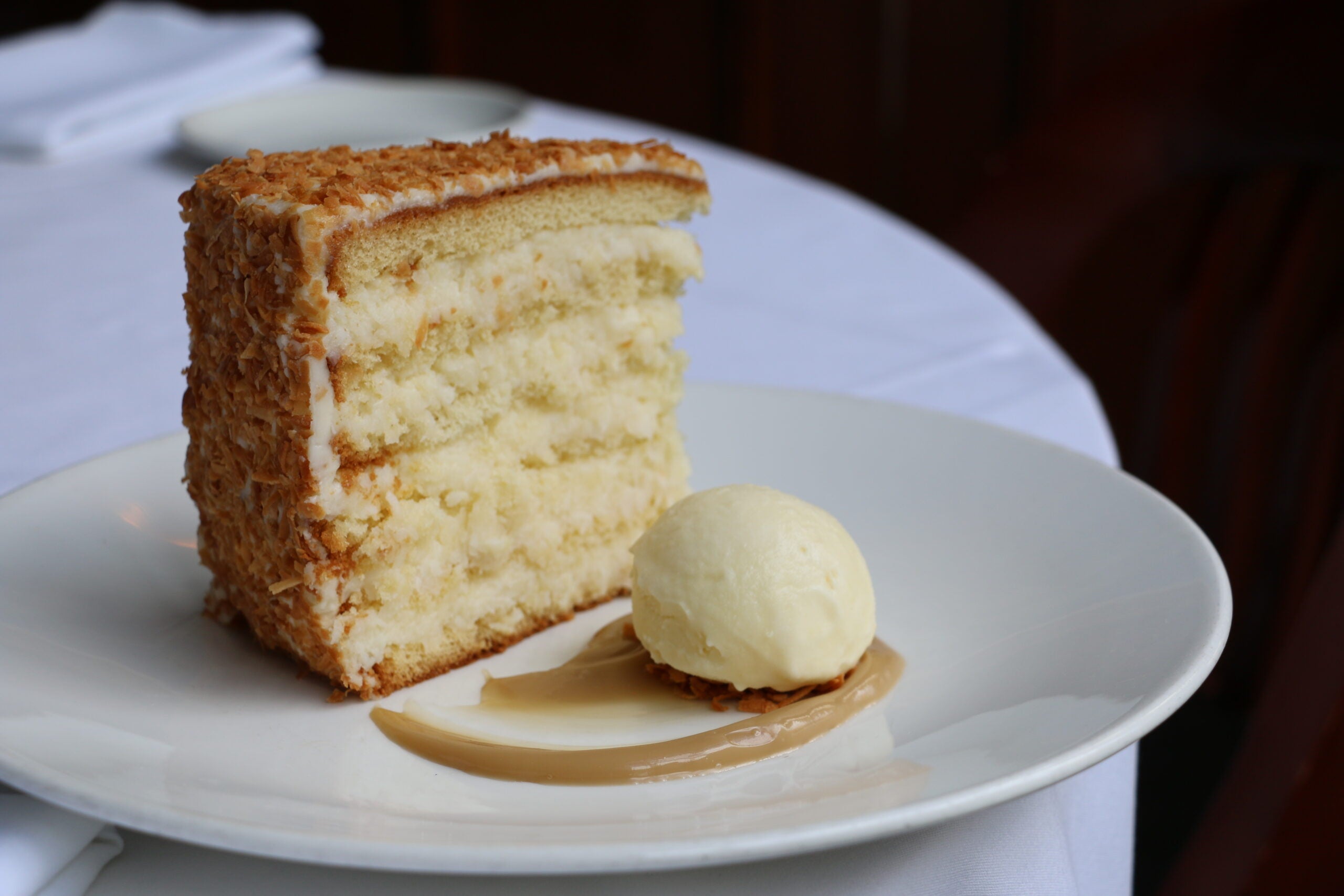 Famous Coconut Cake
A trip to Grill 23 isn't complete without a behemoth slice of pastry chef Valerie Nin's coconut cake. So much so that once when I was sitting at the bar next to a patron debating whether she had room for the cake, the kitchen sent it out anyway. The densely layered cake is dusted with toasted coconut towers on a plate adorned with a dollop of mango sorbet and coconut dulce de leche. "It's such a homestyle dessert," said Himmel, ensuring it's not contrived like some cake slices on steakhouse menus but rather a freshly cut, jagged presentation that you know is made with love and soul.
Sign up for The Dish
Stay up to date on the latest food news from Boston.com.