Travel

Their 1890 Berkshires property sits on about seven acres with beautiful views of Mount Greylock and the Taconic range.
When guests stay in a North Adams Airbnb called Netherwood, the charm extends beyond the 1890 dwelling and scenic mountain views.
3 beautiful hikes in the Berkshires

Owners Doug and Michael Schiazza spend time baking for each and every traveler. Michael, 65, a Stoneham native, makes his specialty — pumpkin raisin bread — and leaves it on the counter as a welcome gift.
Airbnb recently named the married couple the most hospital host in Massachusetts in 2023 for achieving a 100% rate of 5-star reviews in the categories of cleanliness, check-in, and communication, all "critical hospitality and safety categories," according to the online marketplace for rentals. The winners from each state had to have a minimum of 100 reviews.
"It was a surprise, and it was exciting," said Doug, 52, a Michigan native, about his reaction to the news. "And certainly an honor to be recognized in this way."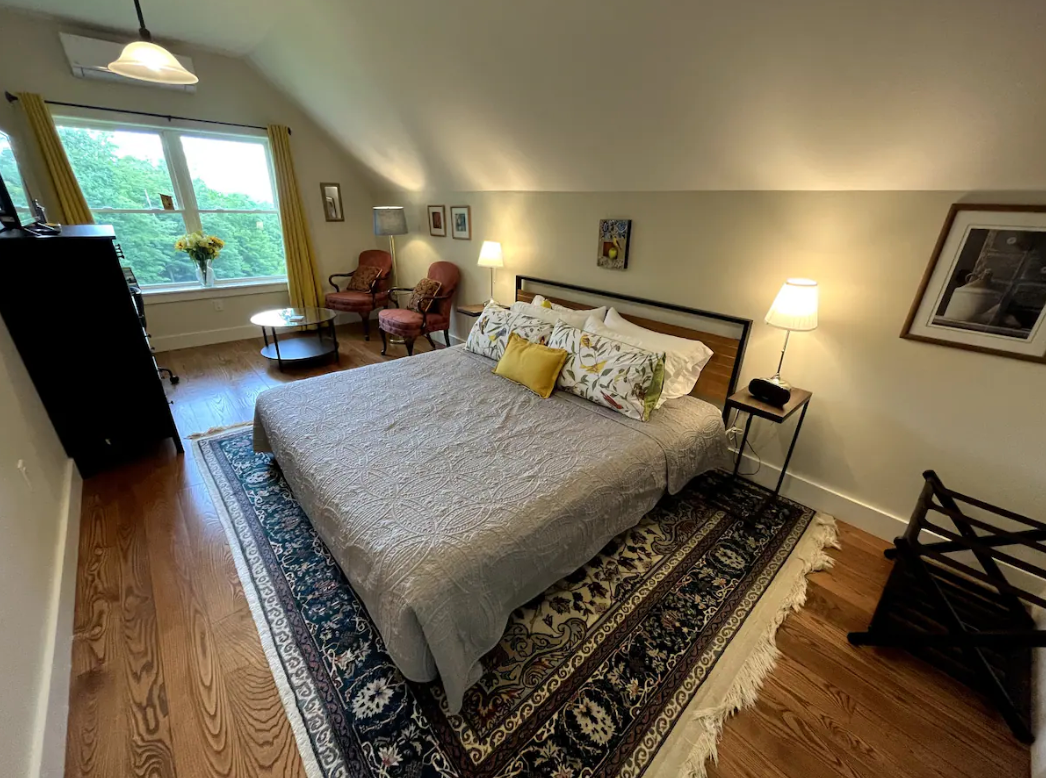 The couple, married for 17 years, bought Netherwood in 2016, renovated the property's carriage house, and listed it on Airbnb in 2020 — during the pandemic.
"We didn't know what to expect at that point," said Doug. "[We thought,] 'Is anybody going to want to go anywhere?' What we found was there were a lot of people who were looking for a place to go to get away from their homes."
The 1890 property, which consists of a main house where the couple resides and the carriage house rental, sits on about seven acres with beautiful views of Mount Greylock and the Taconic range.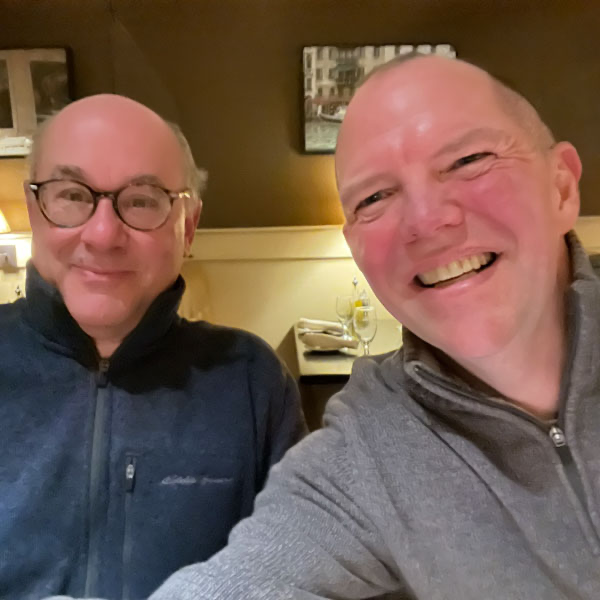 The Berkshires is an easy sell, they said. The picturesque region is chockfull of activities for travelers, from skiing in cold months to hiking, kayaking, and biking during warm months to exciting museums such as MASS MoCA all year long. They worked on making the stay equally as inviting.
"We have stayed ourselves in very nice Airbnbs, and a couple of them were very inspirational for what we should do," said Michael. "We talked to various owners in other states who gave us advice. We didn't come up with all these ideas on our own. We had mentors along the way."
The couple did not have a hospitality background.
"Doug is a dean at Williams College, and I was a high school teacher for 33 years, so we had no experience in the hospitality business other than staying at Airbnbs, some of which were inspirational for what we wanted to do," Michael said.
After a careful renovation, the two-story carriage house became Netherwood, with three bedrooms, complete with king beds and en suite bathrooms with jetted showers, a sitting area with a TV, and a kitchenette. Outside, the couple added a deck, seating, a grill, gas fire pit, and picnic table.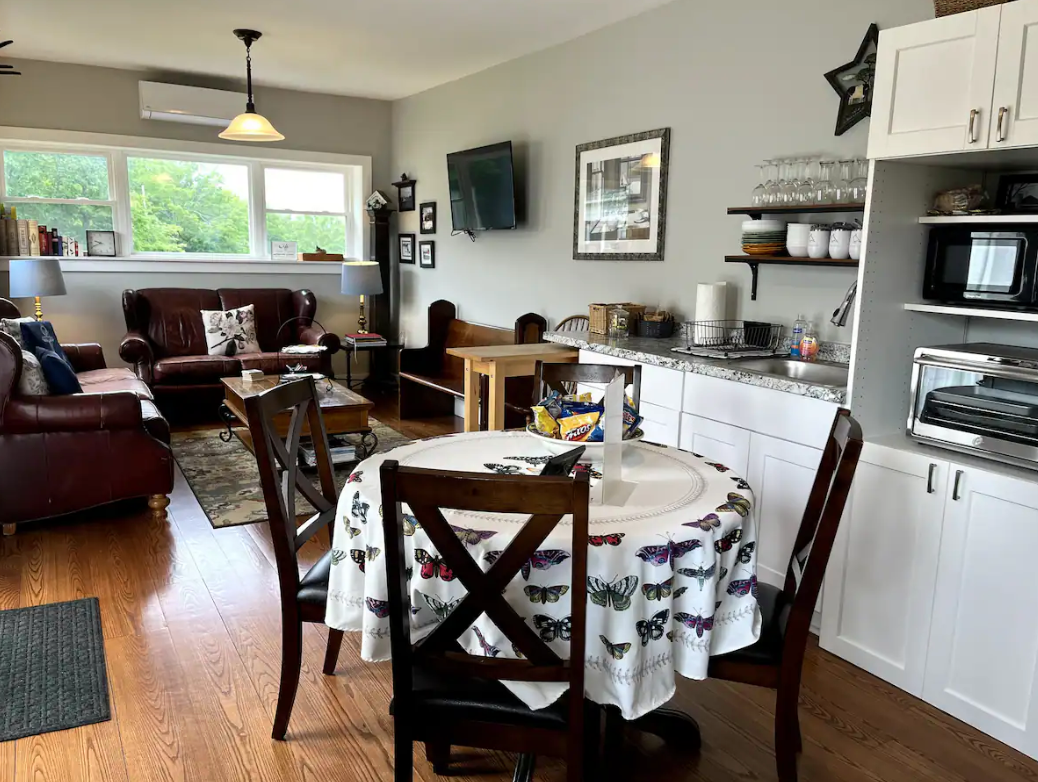 The men clean the property themselves.
"You have to be willing to commit the time," said Michael, noting it takes up to four hours to clean the space. "I know I would want someplace immaculate and so we try to keep the place as clean as possible."
Just before guests arrive, Doug sends a message outlining "the how-tos" of the property, he said, such as how to get into the key pad on the building, the Wi-Fi password, and how to use the HVAC system.
"I try to make it as self serve as it could be but make it clear that if you need help, we're right there," he said.
Being a good host means being receptive to feedback, said Michael.
"Our guests have come up with some really good ideas over the years that we've quickly implemented," Doug said.
For example, based on traveler suggestions, the couple has added a shelf in the bathroom, suitcase bins, and upgraded the sheets and coffee.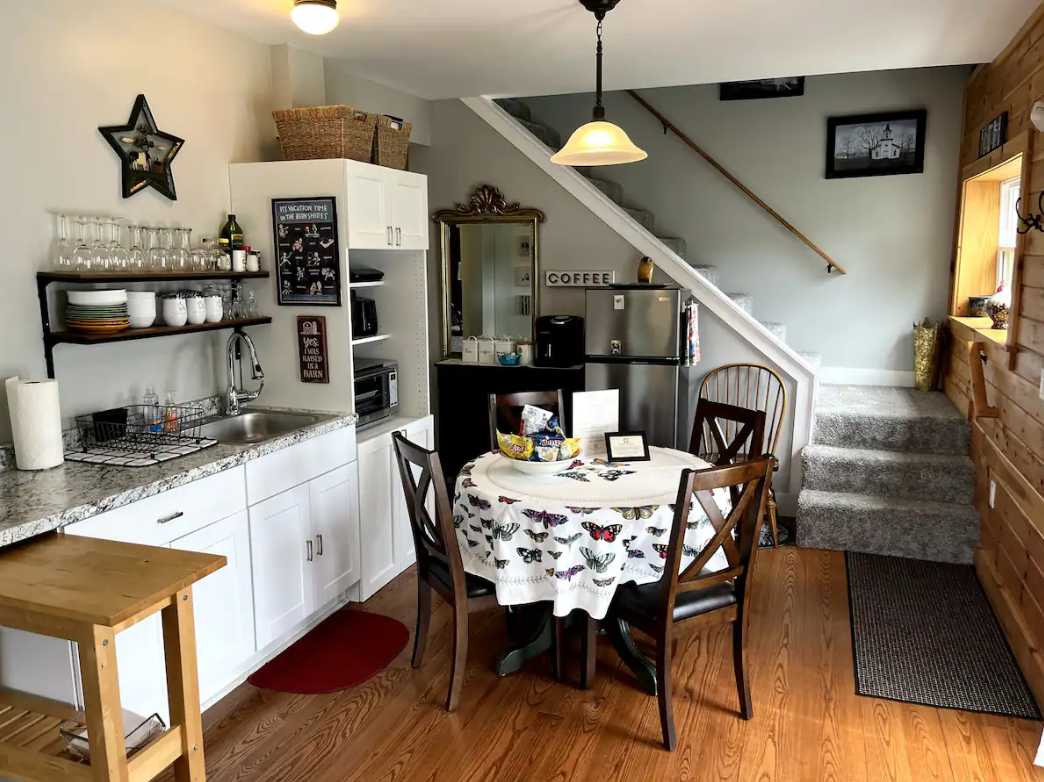 Doug said they respect guests' privacy but make clear that they are available for questions.
"We are literally 25 feet away from the guest house," Doug said. "So they can come knock, they can text, they can call. We respond right away. That's part of the communication piece, too, is being responsive."
Doug said small, special touches such as the homemade baked goods and providing essentials such as milk, salt, pepper, oil, and tea go a long way.
"You don't have to do what everyone else is doing but what are some things that you feel comfortable doing that would be a special thing?" he said. "Something that would be a little more than a typical stay?"
There's something else that's special about the Airbnb: Netherwood is named after the family who owned the property for much of the 20th century and raised three generations there, Doug said.
"We asked permission of the Netherwoods to use their name, and I think they were very flattered and touched," Doug said. "A lot of them have come by and visited with us and toured the carriage house. I think they really appreciate that we have this tribute to their family."
Netherwood costs $235 per night. The base price includes one bedroom suite plus the lounge and kitchenette area. Additional bedrooms cost $75 per night. Check availability here.
Need weekend plans?
The best things to do around the city, delivered to your inbox.